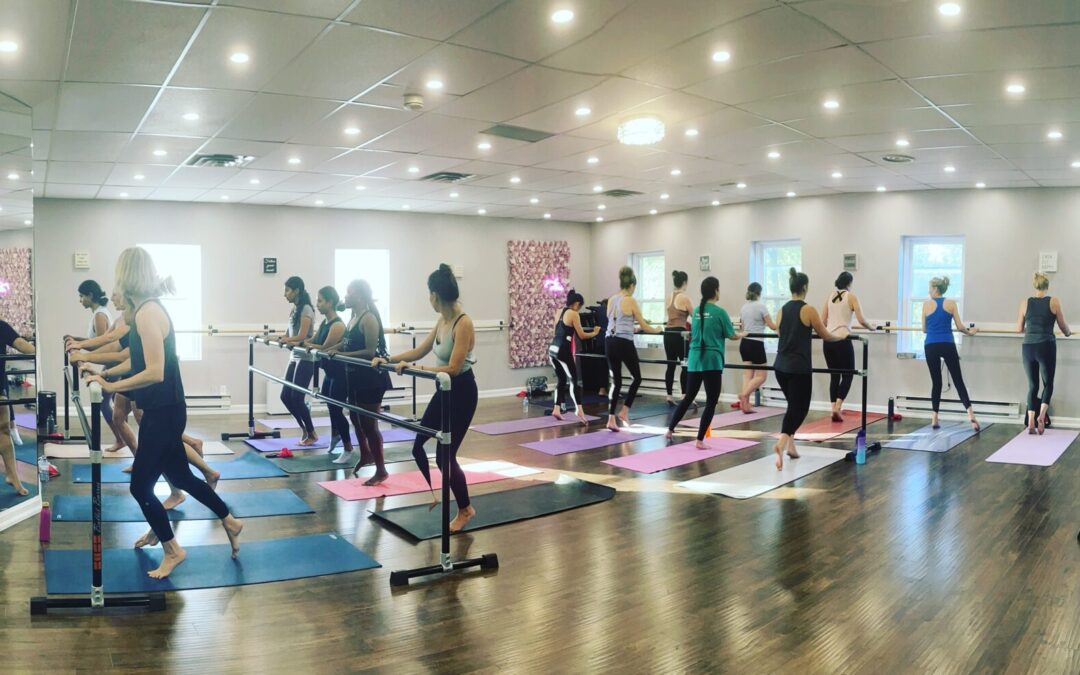 Thank you so much for the nominations! I didn't even know there were 6 categories we could be nominated for! Thank you thank you thank you!WE WOULD APPRECIATE YOUR VOTE TO HELP US WIN!You'll need to log in to vote, but don't worry. It's super easy! The link are below...
read more
About the Author:
Dayna Callaway – Director of Awesomeness at Groove Barre Studio
I've been teaching group fitness since I left my full time marketing job in 2013.  In theory, I was supposed to be staying home with the 6 kids in my very Brady-bunch like family (yes, there are 6 kids!), but fitness became my escape.
I started at the YMCA in Markham with a "learn to teach group fitness course." The first class I fell in love with was very old school step aerobics.  I quickly became a certification junkie, and started teaching hi-lo aerobics, bootcamps, muscle conditioning classes, yoga, and of course barre.